Overview
Edit
Azawata (アザワタ) an Japanese proper name planet he knowns means of the Big Child than of colonized by the Tandrixian Empire, and big moon like-Earth named of Alesia (Informer Alitzia, ChengMia), like of Pandoran Temperate Type.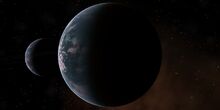 The largest moon in Azawatan System that called in Alesia, Alesian attackers on Celesto-Alesian War (Alesian Wars, 6077 AT). Type like on Mnemosynian Temperate Type. over radius is 3357 kilometers over scale on Alesia Prime.
Alesian Culture
Edit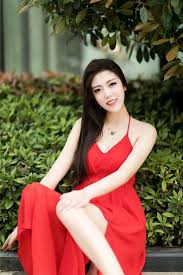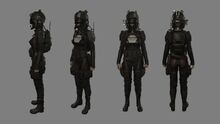 This like a Chinese Woman or Alesian People, like on Asian colony in Tandrixis Galaxy (Irregular), that's a Alesia there on by celestianizated by Celestians. An Alesian Soldier or alesianus armatae (by wroten on Latin). Caesar's discovered on spacecraft "Ulciscerius class Explorationship).
Azawatan Culture
Edit
That by same on alesians and azawatans, that called on Alesianus Macharium, unfortunately, on azawatan by colonized the planet Alesia.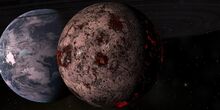 Also known as Nessus that by wroten on Greek language is same participated by the Alesians, Nessosian denonym, like of Ionian volcanic type planet, over radius on 757 kilometers like of Io, or neverously, but scientists on Nibiru that destroyed by Earth (On Alitza TV, channel named. The Universe). And the lava fields, volcanic mounts as the magma have reached on Nessosian temperature in 85 degrees Celcius.
External links
Edit
BEWARE THE CHINESE LANGUAGE, BY CREATED ON ASTRO, THAT SITE ON TIEBA BAIDU:
https://tieba.baidu.com/p/5086441002 or http://zh.celestia.wikia.com/wiki/%E5%9D%8E%E5%B8%9D%E5%B0%94%E4%BA%9A%E6%96%AF%E8%A1%8C%E6%98%9F%E7%B3%BB
DOWNLOAD THE LINK (BECAUSE THE CHINESE LANGUAGE):