This Krypton our homeworld the Kryptonians, like a human race in the Kryptonite Terra. Orbiting the Thelemonia (Jovian Class Planet), and the Krypton is lifed on the biome is terrestrial and marine, this class on the Terran-class Planet.
Felicia City
Edit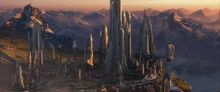 This located by the Saisei Province, Kryptonite Terra is over population of 401k Kryptonians in lifed on Vyda Mountain Summits and it's the Felicia City.
Kryptonian City
Edit

At the central civilian city is named of Kryptonium Civitas Centralis at the located on the Kryptonite Terra, also appears the Kryptonian Hover Civilian Cities at belong several the Kryptonians and Minotaurians. This are being colonised by the Minotaur Space Imperium.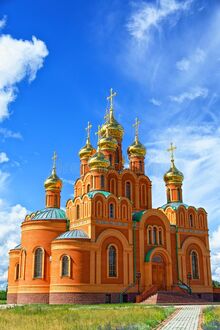 Are there called on Ecclesiarchism Region (aka Christian Region). In named on the Alsephina ex absurdum et nostrae Sempiternus. Is meaning named is the The Alsephina Cathedral, in the Telamonis Terra. This Alsephinian class Church Cathedral is are like a Mosques, and it's a Nazarethian Symbol. Constructed year is the 1435 EIC.